May 15, 2023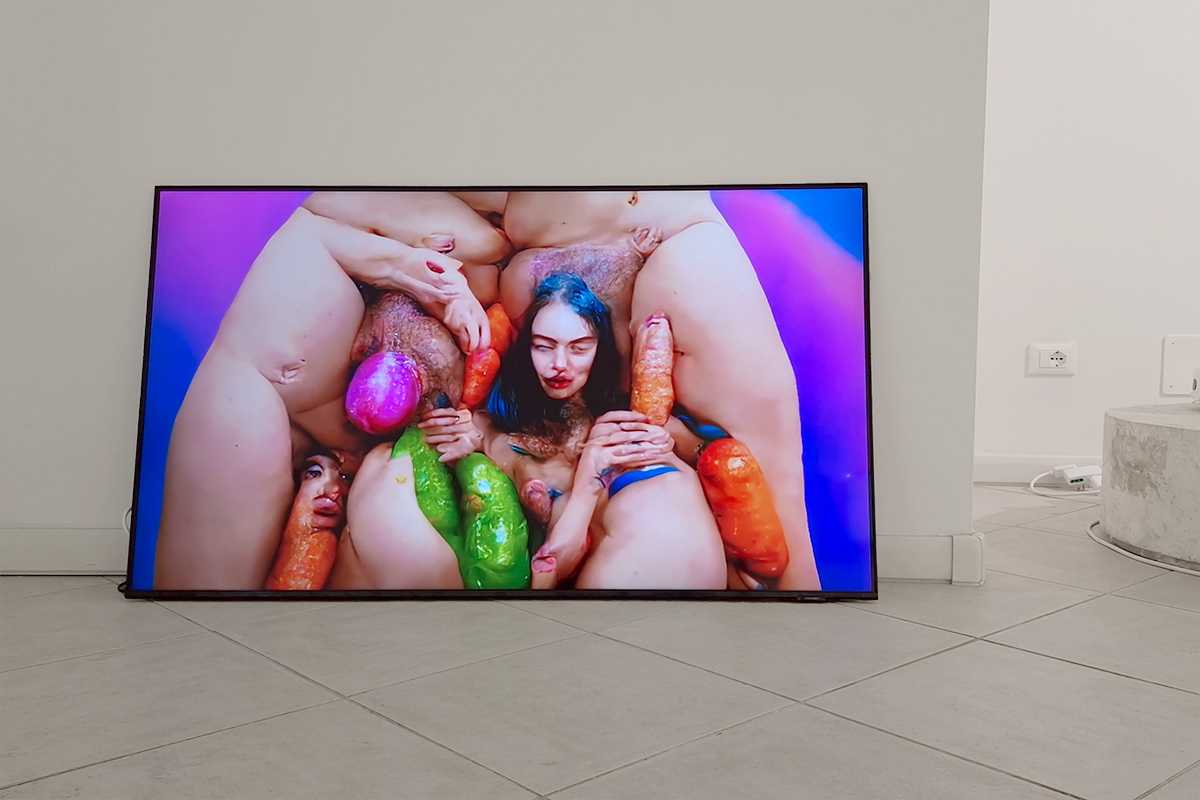 brdrJourney
Algorithm generated photo slideshow of artificial intelligence during a performance
The work exhibits a series of images generated through MidJourney, a text-to-image network capable of transforming words into images. The images were created with the use of prompts that challenge the limits of the morality of the platform, using forbidden and obscure words. The aim of the work is to explore the fine line between the erotic and the pornographic, focusing on the intentionality behind the creation of visual content on Midjourney, through a careful and in-depth analysis.
TUTTE LE MACCHINE AL POTERE
S.E.C.S. (Accademia di Belle Arti di Carrara, it)
Friday 19 May at 18.30 at the SECS gallery will inaugurate "TUTTE LE MACCHINE AL POTERE", an exhibition curated by Mongo Tom, Massimo Cittadini, Clemente Pestelli for the school of New Technologies of the Art of the Carrara Academy. The exhibition project presents works that explore the complex relationship between man and technology through different techniques and expressive languages, such as video, interactive installations and the language of graphics and illustration. In the intention of the curators, the artists highlight the controversial and non-spectacular side of new technologies, highlighting how they can affect society and daily life. People are invited to reflect on the future of technology and its impact on our existence, opening a debate on the relationship between man and machine and on the possible scenarios of its evolution.
Lorenzo Antei, Rafael Bresciani, Renato Tamburo, Federica Cela, Alice Cinquini, MassimoDelCcontrasto, collective Frammenti di Menti Dementi, Aria Nirvana, Elena Pinelli, Mongo Tom, Michelle Usai. The exhibition will remain open every day from 16.00 to 20.00 until 11 June.